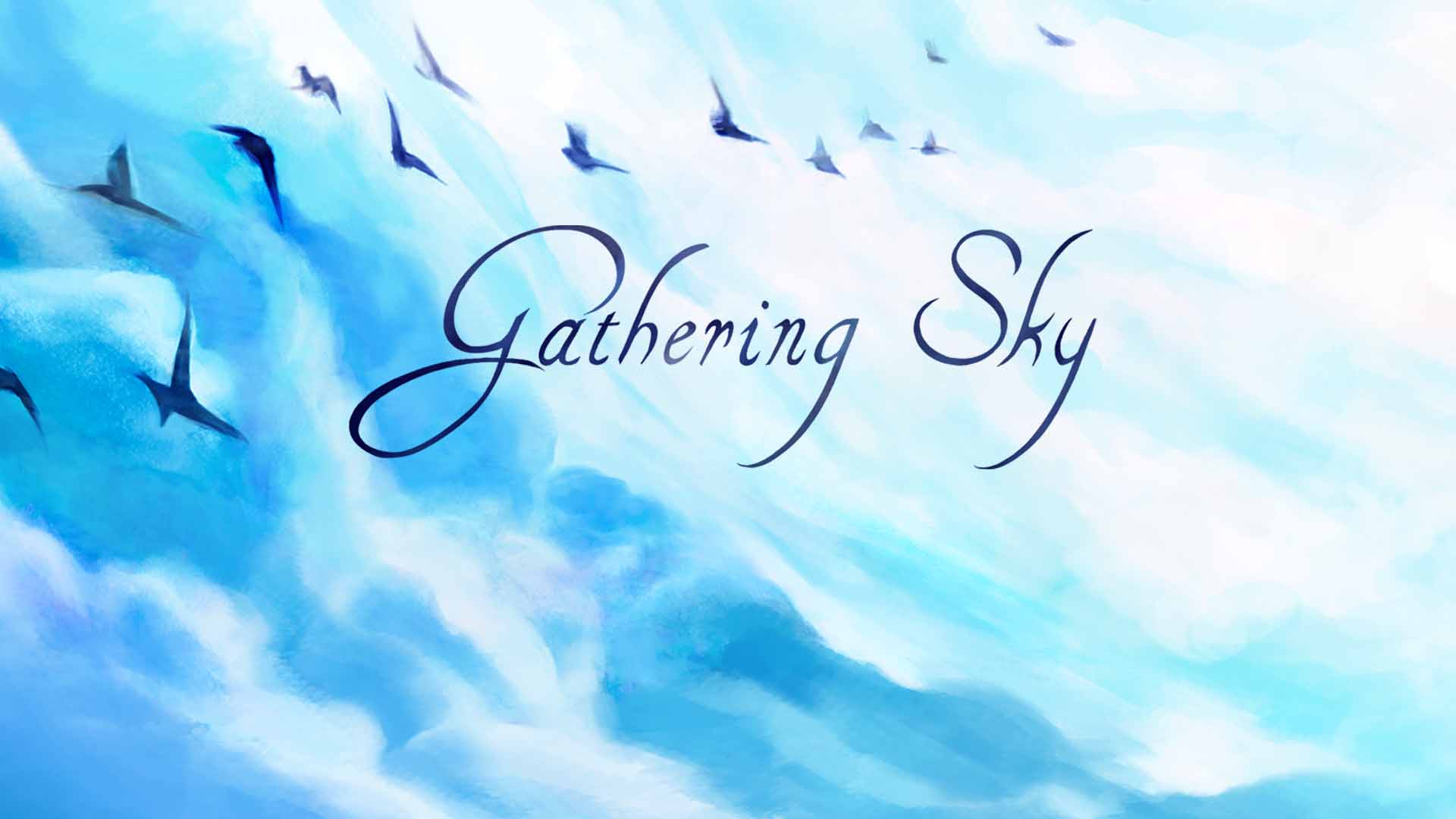 Gathering Sky
Lying on your back in a warm grassy field, you watch birds flit between the clouds above.
Gathering Sky is a playful and emotive experience about a flock of birds. You start with a single bird high above the ground. Guide the bird through the sky with your touch or a mouse, exploring the world and finding other birds to join you. Your flock grows as you travel across the beautiful skies of a far-off land and create an expressive story without words.
Gathering Sky is a bit of a love letter to the games we'd like to see made: games that aren't about winning, scoring, conquering or even necessarily making progress. We want you to sit down to wrap yourself in a short journey and return to your life feeling just a bit better.
---
Gathering Sky is a musical experience featuring a 45 minute evocative, emotional score composed by Dren McDonald that weaves within the soundscapes of this mysterious world. The score was recorded this year at the San Francisco Conservatory of Music T.A.C. Studios.
The Team
A Stranger Gravity is an interactive experience design studio in San Francisco, California. We design and build thoughtful, accessible experiences that seek to enrich the lives of people across the world.
---
Dren McDonald came to the project late in development, in the fall of 2014. Once onboard, he worked with the San Francisco Conservatory of Music for the recording of the music -- a dynamic score that changes based on player progress through the different worlds of the game. Dren also created the sound design for the game, mixing both musical sounds with natural sounds and enigmatic soundscapes for Gathering Sky.
---
Videos
Gathering Sky Trailer YouTube
---
Images
Click here for a downloadable folder of these screenshots in multiple resolutions. There are far more images available for Gathering Sky, but these are the ones we felt would be most useful to you. If you have specific requests, please do contact us!
---
---
Awards & Recognition
"Independent Games Festival: Honorable Mention" - Spring 2016
"2016 Game Audio Network Guild Awards - Best Audio for an Indie Game" - Spring 2016
"2016 Game Audio Network Guild Awards - Best Game Audio Article, Publication or Broadcast" - Spring 2016
"2016 Game Audio Network Guild Awards - Best Sound Design in a Casual/Social Game" - Spring 2016
"IndieCade 2015 Digital Selection" - October 2015
"PAX East Minibooth Selection" - Spring 2015
"EDGE Magazine - Hype Section" - April 2015
"FunPlus Indie Plus Finalist" - GDC, San Francisco, 3/2/2015
"Digital Selection at GamerCamp" - Toronto, Fall 2014
"Indie Prize Showcase, Casual Connect: Most Promising Indie Title" - San Francisco, 7/24/2014
"PocketGamer Big Indie Pitch, 3rd Place" - San Francisco, 7/21/2014
"Digital Selection: Boston Festival of Indie Games" - Boston, September, 2013
"GDIAC Showcase: People's Choice" - Ithaca NY, 5/6/2014
---
Selected Articles
---
Music Credits
Dren McDonald, original musical score, orchestration, mix & production, sound design and audio implementation
Katie von Braun, violin
Sarah Lee, viola
Esther Cynn, cello
Lara Mitofsky-Neuss, bass clarinet
Jessie Nucho, flute
Amy Foote, voice
MaryClare Brzytwa, flute, alto flute, wind effects
Jeffrey Anderle, clarinet
Dren McDonald, acoustic guitar
Taurin Barrera, Technical Coordinator
Zach Miley, Assistant Engineer
Jason O'Connell, Senior Recording Engineer
MaryClare Brzytwa, Facility Coordinator
Richard Savery, Music Prep
Karry Walker, vocals
Music recorded at
San Francisco Conservatory of Music T.A.C. Studios.
---
---
presskit() by Rami Ismail (Vlambeer) - also thanks to these fine folks